Operation Bloodhound
« Operation Vanguard
Operation Wildfire »
Release date
May 26, 2015
Completion date
October 1, 2015
Maps
Agency , Log , Rails , Resort , Season , Zoo
Weapon Case
Falchion Case
Weapon Collections
Cobblestone, Cache, Overpass, Gods and Monsters, The Rising Sun, Chop Shop
Campaigns
Marksman, Revolution
Source
Operation Bloodhound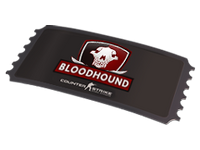 Operation Bloodhound was the sixth Counter-Strike: Global Offensive operation, succeeding Operation Vanguard.
Overview
Operation Bloodhound was announced as part of the May 26, 2015 update, introducing four new community created maps, while bringing back two past operation maps for the price of $5.99 USD/€5,49 EUR

. The Operation lasted until October 1, 2015.
The six chosen maps are available for free to all players on official servers.
Two campaigns are featured: Marksman for the Counter-Terrorists and Revolution for the Terrorists. Briefings for Marksman are narrated by Sebastien Hennequet, while briefings for Revolution are narrated by Valeria Jenner. Missions for each campaign can be progressed by any faction, except for Assassination and Guardian missions.
Maps
Hostage Rescue
Bomb Defusal
Other maps
Operation Bloodhound Coin

Like the previous operation, the Operation Bloodhound Coin tracked the player's mission completions in addition to competitive highlights on operation and active duty maps during the operation.
Badge Progress
Bronze: Purchase the pass
Silver: Accrue 9 stars
Gold: Accrue 14 stars
Operation Bloodhound Campaigns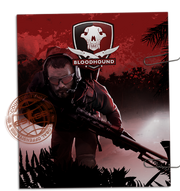 Unlike the previous operation, Operation Vanguard, campaigns now include a full storyline to accompany each campaign. Additionally, missions no longer give the player drops, instead opting to give experience towards the player's profile rank. However, operation pass holders are eligible to receive an Operation Bloodhound exclusive drop when ranking up while eligible for a drop. Players can earn from 20,205 to 32,480 xp completing every mission, depending on if the player earns bonus xp.
Available Campaigns
A counter-terrorist centric campaign in which the player is tasked by Sebastien Hennequet to train, locate and eliminate the Phoenix Connexion terrorist, Chase Turner.
A terrorist centric campaign in which the player joins forces with Valeria Jenner and Chase Turner of the Phoenix Connexion to combat oppression.
Gallery
Trivia
The title image shows Sebastien Hennequet equipped with field gear and an AWP, in a jungle environment similar to the featured map Log.
External Links
Counter-Strike: Global Offensive
Operations

Operation Payback
•

Operation Bravo
•
Operation Phoenix
•

Operation Breakout
•

Operation Vanguard
•

Operation Bloodhound
•

Operation Wildfire
•
Operation Hydra
•

Operation Shattered Web
Operation Bloodhound
Maps
Collections
Campaigns
Community content is available under
CC-BY-SA
unless otherwise noted.