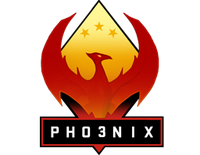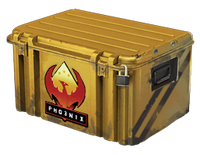 The Operation Phoenix Case is a weapon case of 13 community-created weapon skins released on February 20, 2014 as part of Operation Phoenix. The chance for the case to drop was originally exclusive to pass owners. As of the June 11, 2014 update, the weapon case became available as a drop for all players.
Contents
Workshop
Other Images
Trivia
Like the M4A1-S |

Guardian

in the Winter Offensive Weapon Case, the USP-S |

Guardian

also has a CT symbol, this time on its slide, and another smaller one on its suppressor.
Like the M4A1-S |

Guardian

, USP-S |

Guardian

contains custom text printed on its suppressor:
DEFIANCE
CT Tactical Armaments, LLC.
West Walley,UT USA
SN: APS-0109808 Cal. 223
The P90 | Trigon promotes the FACEIT tournament in the workshop.
Update History
Now available to drop for all players