Operation Wildfire
« Operation Bloodhound
Operation Hydra »
Release date
February 17, 2016
Completion date
July 15, 2016
Maps
Coast , Cruise , Empire , Mikla , Royal , Santorini , Tulip , Nuke
Weapon Case
Operation Wildfire Case
Weapon Collections
Cobblestone, Cache, Overpass, Gods and Monsters, The Rising Sun, Chop Shop
Campaigns
Gemini, Wildfire
Source
Operation Wildfire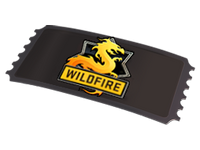 Operation Wildfire was the seventh Counter-Strike: Global Offensive operation, succeeding Operation Bloodhound.
Overview
Operation Wildfire was announced as part of the February 17, 2016 update, introducing seven new community created maps and including the re-release of Nuke for the price of $5.99 USD/€5.29 EUR/£3.99 GBP

. The Operation ended on July 15, 2016.
Operation Wildfire also introduced new Blitz missions, where players earned bonus XP for performing specific actions during global windows of opportunity. Players must be Private Rank 3 or above to participate in competitive Blitz missions.
The seven chosen maps were available for free to all players on official servers, but the reintroduction of Nuke remains on official servers.
Maps
Hostage Rescue
Bomb Defusal
Other maps
* Remade version. Simultaneously officially released with the Operation.
Operation Wildfire Coin

Like the previous operation, the Operation Wildfire Coin tracked the player's mission completions in addition to competitive highlights on operation and active duty maps during the operation.
Badge Progress
Bronze: Purchase the pass
Silver: Accrue 9 stars
Gold: Accrue 14 stars
Operation Wildfire Campaigns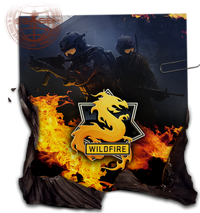 Like the previous operation, Operation Bloodhound, the campaigns now include a full storyline to accompany each campaign. Players gain experience towards the player's profile rank by completing missions. Additionally, Operation pass holders are eligible to receive an Operation Wildfire exclusive drop when ranking up while eligible for a drop.
Operation Wildfire also features Blitz Missions that provide bonus XP but are time-limited. A player must reach Private Rank 3 to participate in these missions.
Available Campaigns
The Gemini Campaign had 23 Guardian Mode missions and 3 Co-op Strike missions designed for cooperative play. Unlike other missions, these missions can be replayed at any time. Completing missions in the Gemini Campaign also unlocks pages for a CS:GO comic.
Wildfire Campaign missions featured Casual, Arms Race and Deathmatch game modes, earning mission XP for players when executing the specified mission action.
Trivia
External Links
Counter-Strike: Global Offensive
Operations

Operation Payback
•

Operation Bravo
•
Operation Phoenix
•

Operation Breakout
•

Operation Vanguard
•

Operation Bloodhound
•

Operation Wildfire
•
Operation Hydra
•

Operation Shattered Web
•

Operation Broken Fang
Operation Wildfire
Maps
Collections
Campaigns
†: Remade version released simultaneously with the Operation, included in the Operation Wildfire map group for the duration of the Operation.
Community content is available under
CC-BY-SA
unless otherwise noted.